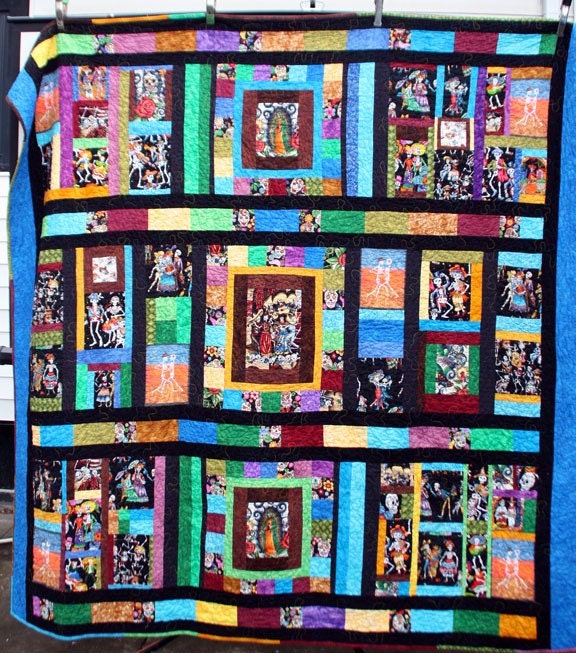 This Quilt just made a great treasury check it out. http://www.etsy.com/treasury/MTEwNzgyNzl8MjAzMjUwMjAyMw/t197-good-luck-for-february-my-friends
Isn't this a beautiful quilt ? This is a queen size in Day of the Dead. All images of skeletons have been fussy cut to create new blocks using a rainbow of colors. Several different types of Day of the Dead fabrics were used to create this truly one of a kind quilt and you could own your very own as well.
Machine quilting in variegated thread using a meandering stippling pattern adds to the...
Click Here to Visit My Etsy Shop!